The V-Tap series call recorders is the latest development from Vidicode. The V-Tap analog is compact and therefore ideal for smaller organizations that want to record phone conversations. The V-Tap analog 2 is suitable for recording telephone conversations on an analog telephone line. You can also place the V-Tap analog 2 between your telephone handset and your telephone, this way the V-Tap analog 2 can work with almost any fixed telephone. With this solution, you can also grow. You start with one V-Tap and you can seamlessly grow to a network of call recorders.
This solution can be considered as the big brother of the Callrecorder Pico, You connect him in the same way but the big advantage is that this solution can work completely stand-alone. The V-Tap analog 2 also has an SD card slot on which all calls can be written.
The V-Tap Analog 2 is a hardware and software solution for the recording of analog audio. This device can work stand-alone and records from:
analog telephone lines
telephone handsets
microphones
radio transceivers
other audio sources
The V-Tap can be used in different ways:
Local recording where conversations are saved on an SD card
Local recording where conversations are saved on a connected PC
Record in a network to a private server, usually the Call Recorder Apresa
Record in a network to a cloud service or cloud based server such as the Call Recorer Apresa
The V-Tap has various connection options:
Via a VPN channel via the Internet to your server, Dropbox or PC
It can be configured via the internal web server
The SD card can be removed and the saved files can be read on any PC with the included PC application
The V-Tap has an Ethernet connection, WiFi (not on the VoIP model) and USB.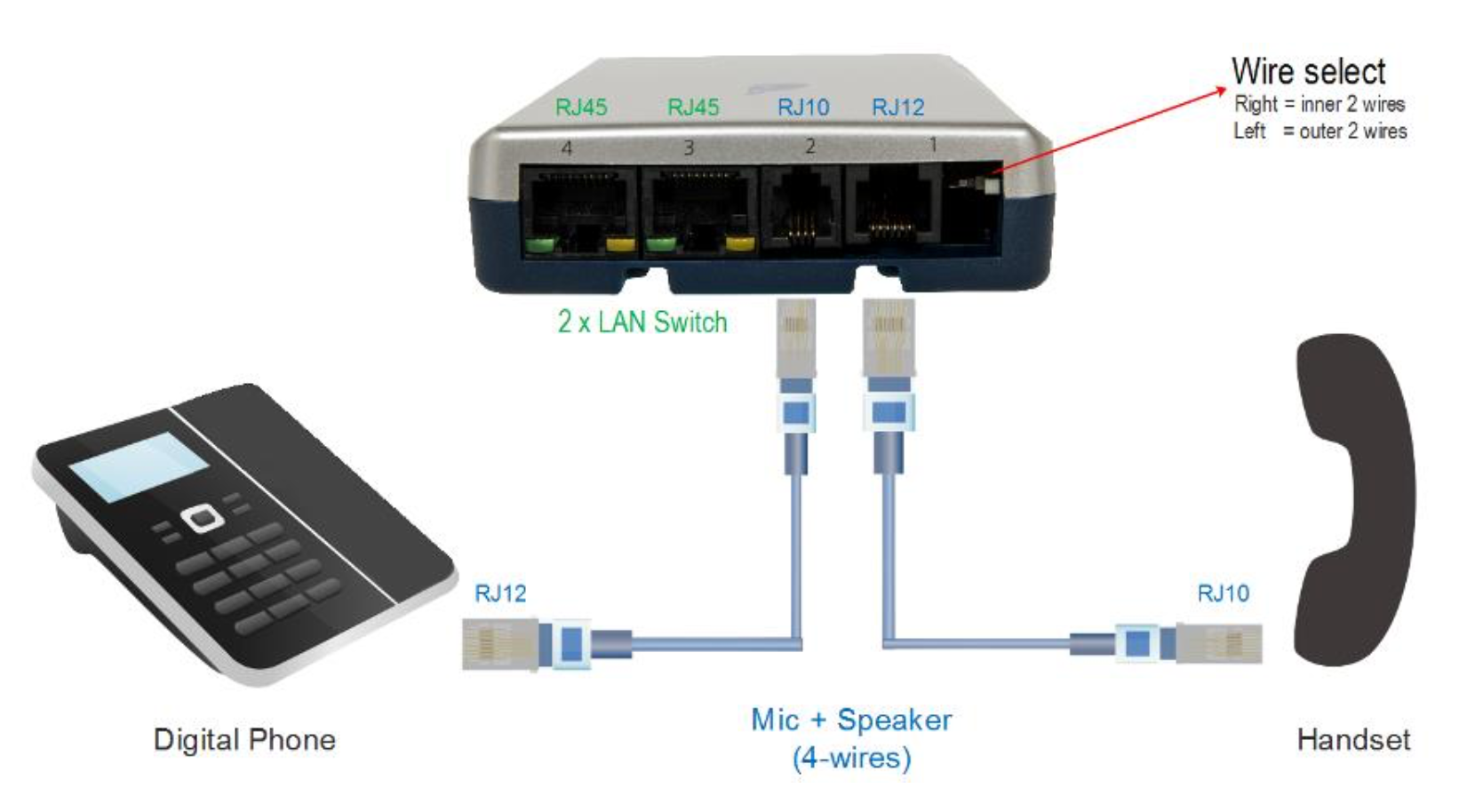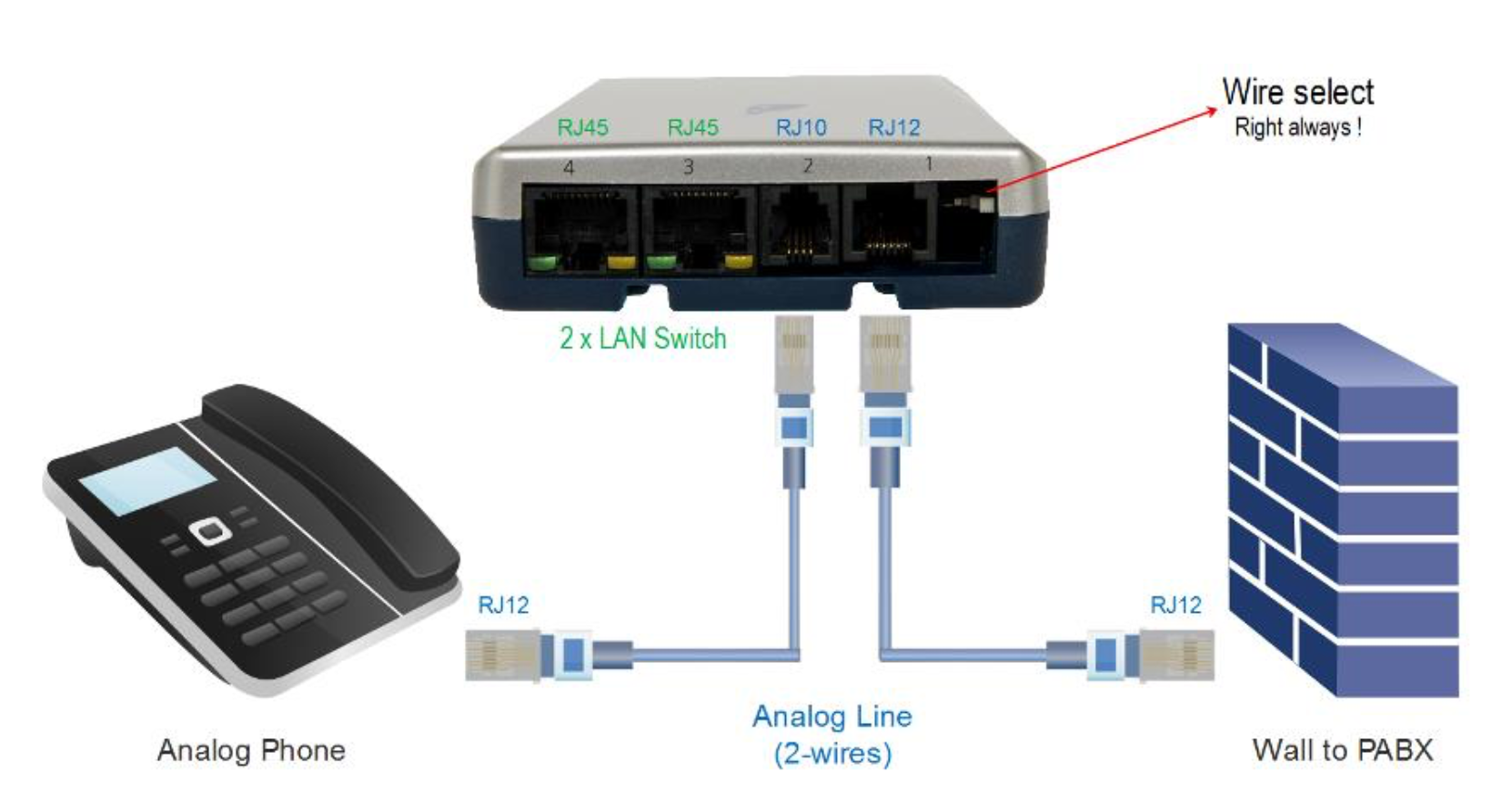 SPECIFICATIONS:
Recording: analog telephone calls and analog audio
Caller ID detection: via DTMF or FSK if available
SD-card slot: yes, storage of WAV files
Wireless
Wi-Fi: supported
RJ Connections
LAN: RJ45
PABX: RJ10
PHONE: RJ12
Audio
Audio connector type: 3.5 mm circular TRS
Connector function set by switch: Stereo OUT, Mono IN+OUT, Stereo IN
Switch position#1: Stereo OUTPUT
Switch position#2: Mono INPUT+OUTPUT
Switch position#3: Stereo INPUT
Audio INPUT
Level: 1- 700 mV RMS (software setting)
Impedance: 2500 Ohm
Bandwidth: 4 or 8 or 16 KHz
Phantom power: 2.2V DC
AGC: Limiter range>40 dB with Noise Gate
Level detector range: Available, Range 0-250 mV RMS
Primary use: Electret Microphone
Audio OUTPUT
Level: 50 – 2000 mV RMS (software setting)
Impedance: 150 Ohm
Bandwidth: 4 or 8 or 16 KHz
Primary use: Amplified Speaker
USB Port
USB Version: V2.0 High Speed (480 Mbps)
USB Profile: Generic HID (VID: 0DE1 / PID: 5202)
USB Current: 5V @ 500mA (Max. 3 W)
USB Connector: Full size 'B'- type
Power Supply: USB powered
Button: One button, see manual for button functions.
LEDs: Four LEDs, see manual for LED functions.
Dimensions (L x W x H): 137 x 81 x 30 mm
Housing material: Silver and Blue, 4 pieces soft rubber footpads.
Weight: 150 grams
Temperature Range: 0 – 40 °C
Humidity Range: 10 – 90 %, non-condensing