With the Vidicode Call recorder HD9900 you can record 20,700 hours of talk time, depending on the compression. With this enormous recording capacity you can record conversations for a number of years. The Callrecorder HD 9900 with a build in hard disk is suitable for almost any application, a network connection and an optional SD card interface. With an optional SD card slot, calls can be stored on an SD card. The 2Gb SD card included with this option can store approx. 300 hours of call recording. If you opt for the SD card backup facility, you will also receive the corresponding software with which you can read the SD card on your Windows PC. All calls are recorded automatically.
The HD9900 can be connected to an analog telephone line and all calls can be recorded manually or automatically. In addition to the date, time and duration of the call, the number information is also saved. If you do not have an analog telephone line, the HD9900 can also be connected to the handset. The only limitation you have is that the number information can not be recorded.
Connection diagrams
Record from a phone line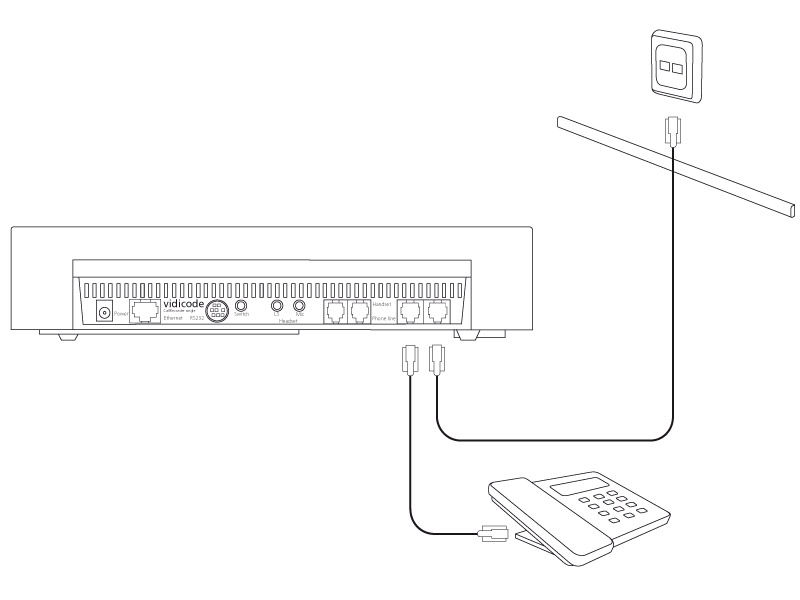 Record from a digital phone

To record from a digital phone, the Call recorder HD9900 must be connected to the handset of the phone. The telephone itself must be connected to the telephone wall jack and the Call recorder Single.